Ukrainian Freedom Digest: May, 13
13.05.2022

Posted by:

Admin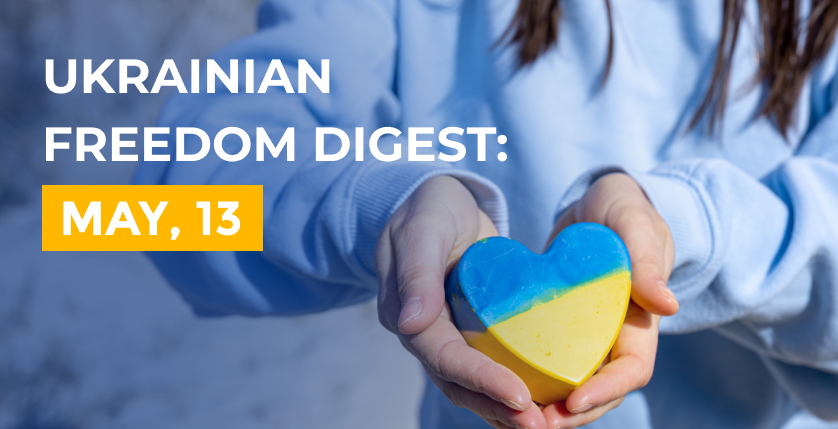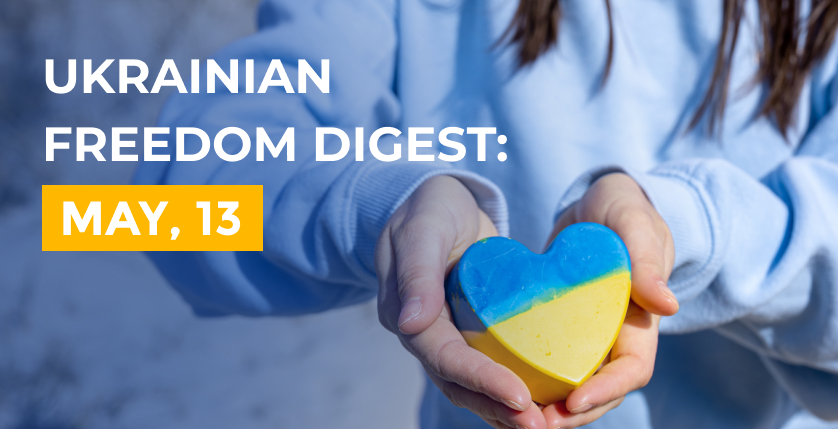 Good day, we are from Ukraine!
Our brave army continues to show its courage defending Ukrainian territories from occupants. On the other side, we have their backs by continuing to spread the truth and educating people about Russian aggression towards Ukraine in our digest.
All civilians have been evacuated from the Azov steel mill. Ukraine's Deputy Prime Minister Iryna Vereshchuk reported on May the 7-th  that "all women, children and the elderly" have been brought out from underground bunkers in the vast steel mill, where they had been hiding from Russian attacks with little food, water or medicine for more than a month. Hundreds of Ukrainian fighters are thought to remain inside. It is worth noting that they are the final pocket of Ukrainians who are fighting in the devastated port city and they have become a symbol of resistance to the Russian effort to capture swaths of eastern and southern Ukraine in the 10-week-old war. 
Ukraine proposes to exchange the seriously wounded fighters on Azovstal for Russian prisoners according to the extraction procedure. Extraction or exfiltration is a tactical procedure or technique that involves the rapid removal of people (both military and civilian) from enemy territory to safety. This tactic is usually used in extreme cases, when all personnel may die. In spite of our fighters being brave, the whole Ukraine really does worry about them and will do everything possible to keep them safe.
Another very important event that happened recently is that the U.S. President Joe Biden signed the Ukraine Democracy Defence Lend-Lease Act on Monday, May 9. Land-Lease is a program of large-scale supply of military hardware and equipment by the allies for rent or long-term credit. The United States uses this procedure for the first time since it helped defeat Hitler in World War II. Such a piece of news raises up our spirits as well as the spirits of our army, which manages to counterattack the enemy in several regions.
Speaking of counterattacks, Ukrainian defence forces continued their counterattacks in the north of Kharkiv and pushed the occupiers to the Russian border. Soldiers managed to liberate several settlements. According to experts, this counterattack paralyses the occupiers in the Izyum area, where they tried to form a ring to surround the Ukrainian forces in the Donbass.
Recently, the President of Ukraine Volodymyr Zelenskyy has launched a venue for anyone who wants to support Ukraine – https://u24.gov.ua/. All funds will be transferred to the corresponding accounts of the National Bank of Ukraine to cover the most pressing needs, such as defence and demining, medical needs and restoring Ukraine. We are grateful to everyone who has donated to help Ukraine as well to those who continue helping our country.
We continue asking everyone to share the truth about Russian aggression around the world.
We believe in Ukraine, its victory and its future.
Ukraine stands!