2021. Results of the year
31.12.2021

Posted by:

Admin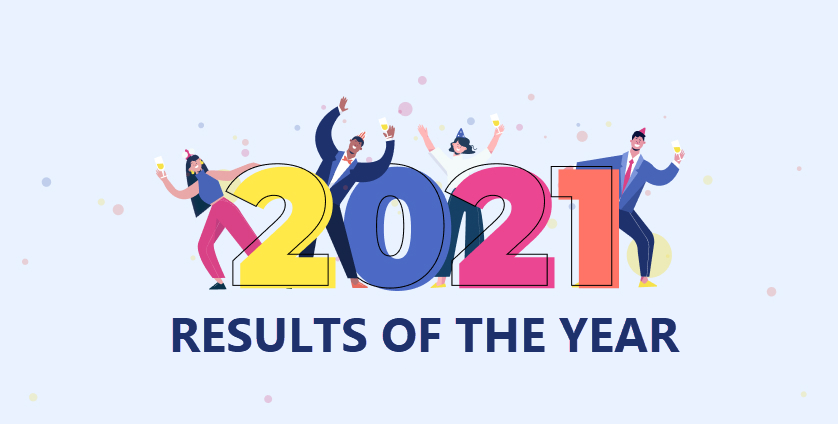 Hello there!  The work space has been already filled up with the scent of the Christmas tree and tangerines, so it means that it is time to summarize 2021!
We would like to share the most significant achievements of this challenging but important year. In the conditions of the quarantine restrictions, alleviations and changes our Training Center continued to educate listeners online, providing the possibility for the  thousands of people to get familiar with the basics of testing, receive the fundamental knowledge and master a new profession and maybe to change their working lives drastically.
2021 has brought us the following cherishing achievements:
6 287 listeners have finished our course; 

1 748 certificates were issued by the Training Center

111 webinars held;

104 130 bug reports checked;

26 586 home tasks checked.
 Also, in 2021 Training Center celebrated its 9-th Anniversary. Last year our team:
launched an English speaking version of the «Fundamentals of the Software Testing» course;

continued our partnership with English course facilities, providing the students who have finished the «Fundamentals of the Software Testing» course with the special promo code;

settled down on Linkedin (make sure to subscribe!)

https://www.linkedin.com/company/qatestlab-training-center

; 

expanded the list of universities that accompany us in educating people about testing software in Ukraine. The newcomers are the higher education facilities of Vinnytsia, Zaporizhzhia, Kryvyi Rih, Kropyvnytskyi, Mykolaiv, Poltava, Rivne, Sumy, Uman, Khmelnytskyi, Cherkassy, Chernihiv.

held 9 online presentations on the topic «One step to IT» at the higher education facilities of Zaporizhzhia, Kryvyi Rih, Rivne, Sumy, Cherkassy, Chernihiv, Uzhhorod, Kharkiv, Zaporizhzhia.

participated in the сareer expo and Career Day in Zaporizhzhia, Poltava and Cherkassy in Ukraine.
For the new year we have already made a resolution to follow the trend of development and improvement, so follow our next journey with us!  It's just getting better 🙂
Happy upcoming New Year! Cherish what you have and multiply the good, reach new goals and don't be afraid of the failures. Don't forget the known, explore the new and above all – stay safe. Keep a good mood and Happy New Year! 
Your modest educator,
Training Center team