Freemium is a business model with a key feature of the coexistence of a free version of a product and its full-featured paid version. The essence of the freemium business model is that the user gets access to basic functions for free, while more advanced ones are available for an additional subscription fee. A free application helps to attract a mass user and quickly increases turnover without investing in expensive advertising and distribution.
Different variants of Freemium
Over the past few years, the Freemium model has moved away from its classic variation, that is, when at some point you are offered to pay for something you already have. Today we can find a wide variety of Freemium options.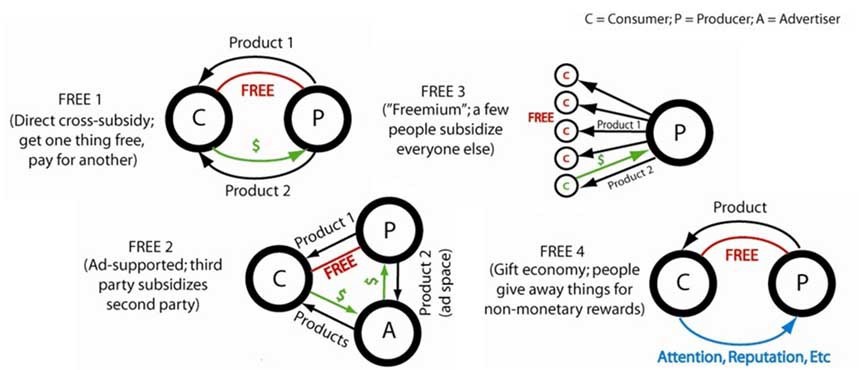 The diagram above shows some variants of the freemium model.
Option 1 – a user receives one product for free if he pays for another. For example, in the US, if you sign a contract with a cellular operator, you can get a phone for free.
Option 2 – the product is free, but the service exists at the expense of advertising. This is the model of most social networks.
Option 3 – the company provides many products for free, but at the same time earns money selling premium products and exists on the income from them. A good example is Skype, which allows a huge number of people to use its product, while its maintenance is covered by profits from a smaller number of users of premium products.
Option 4 – every user contributes something to the service for free, and this is how Wikipedia works.
Users can be charged for plug-ins, extensions, additional functionality, support, integration, personalization, etc. It is somewhat similar to the model used by B2C games. For example, Candy Crush Saga is a freemium game that currently generates about 950 thousand dollars a day. This model used in games like Candy Crush is the in-app sale of all kinds of virtual goods, additional levels, accelerated gameplay, etc. 
Implementation of the Freemium model in games
The development of freemium applications has been rapid and is still ongoing. It is estimated that adults spend an average of 5 hours and 46 minutes online. These days, the time spent online exceeds the time spent watching TV. 
Considering the growing interest in games, developers are constantly searching for effective ways to monetize. Therefore, the freemium model has become an excellent solution. It allows for generating huge profits for everyone who manages to create a popular application.
If you look at the App Store, you will see that most games can be installed for free. The freemium model came to the market as an experiment but quickly became mainstream. Last year, 76% of iPhone app revenue came from in-game purchases. Freemium games are the most desirable for developers because they have large download traffic and provide many channels for profit.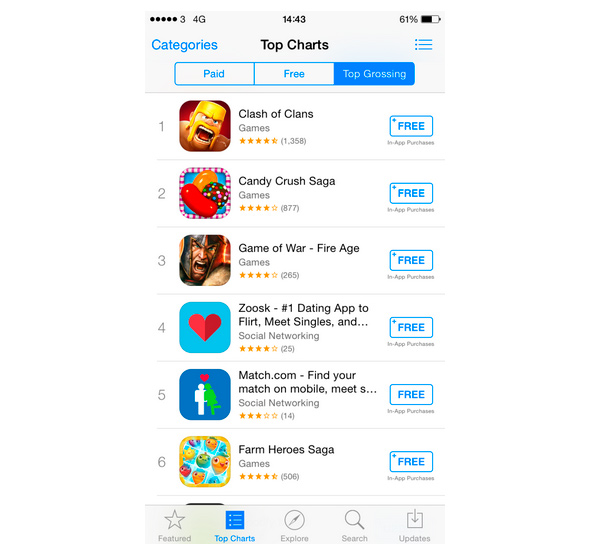 There are two main types of freemium games:
The first type includes free games with in-game purchases (In-App mechanism). It includes such games as Game of War, Clash of Clans, Candy Crush, etc.  In other words, all those games in which the purchases are optional but rather desirable for further play (from the developer's point of view). This includes cases where in-app purchases prevent the display of ads.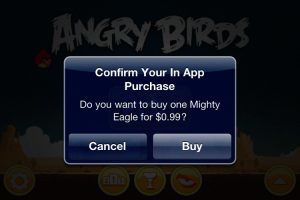 There is another type, which is called «Trial». It means that users have access to a limited version of a game or program and, if they like it, they pay extra for the full version. This type includes many children's storybook apps, flight simulators, etc. Previously, the App Store had many apps with the prefix «Lite», which meant a lite version. If users had completed it and wanted to play further, they could buy it with money in the App Store. Such applications almost disappeared once the In-App mechanism was introduced.
These games have been long and firmly established not only on office and low-powered machines, where they feel more than comfortable but also on gaming computers, with such examples as Far Cry or Painkiller. Despite their seeming simplicity, some of the projects reviewed here are very popular. Some of them have sequels and add-ons, and the most successful ones are already sold at retail without spending much time on store shelves. Of course, not all small games become big, and many of them remain unknown. But there are always a couple of worthy masterpieces per hundred such projects. And most importantly, when installing such games on your computer, don't forget that id Software also once started as shareware, as well as the good old Quake was also one of these software products.